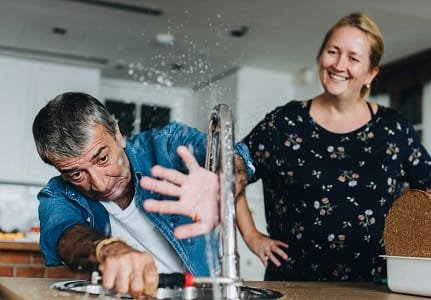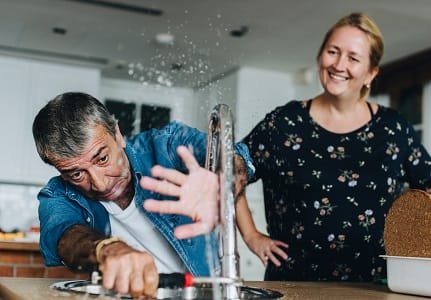 Paying for home repairs can be extremely stressful; unfortunately, fixing and replacing things is an unavoidable fact of life for all homeowners, which is why it's so important to start a home repair fund and have a plan in place for taking care of costly problems. Finding the right contractors and understanding your financing options are also important aspects of creating a plan for your home repairs. Looking for a loan? Take a look at the services offered at America's Loan Company to get an idea of the kind of loan you might qualify for.
When you're ready to start preparing for the upkeep and maintenance of your home, keep these tips in mind:
Start a home savings account
While many home repairs are do-it-yourself and budget-friendly, others can be extremely costly, including plumbing and electrical issues or cleaning up the aftermath of a natural disaster, such as a flood. Even with home insurance, you may be responsible for covering more than you can handle. Starting a home savings account is a great way to ensure that you'll always have enough funds put aside even for a major repair.
If you've just bought your home or gotten married, consider requesting cash gifts from friends and family to put toward your savings account in lieu of registering for housewarming gifts. Otherwise, you might create a budget that allows you to put aside a certain amount of money every payday according to your repair projections; typically, homeowners want to put away 1-4% of the value of their home every year.
Consider refinancing your home
Another option for paying for home repairs is to refinance your mortgage. This works best if you know you're going to be staying in the home for several more years, and it requires you to keep up with the latest interest rates to make sure you can lock in a better number. Refinancing will lower your monthly payment and may even get you better loan terms; just be sure to do your research before committing to anything.
Hire the right contractor and make repairs right away
Once the need for a home repair pops up, it's essential to make sure it's taken care of as soon as possible; otherwise, you run the risk of the problem getting worse–and more costly to fix. Hiring the right contractor is just as important; you want to make sure they're well qualified to take care of the issue right away. With things like HVAC repairs, for instance, fixing duct, heat sensor, or heat exchanger problems immediately will help save you money and ensure that your home's air system returns to working order without disrupting your family's safety or comfort. Check out prescreened professionals online to help find HVAC service in your area.
Take preventative measures
While paying for costly home repairs can be stressful, there are some simple things you can do to prevent them from becoming overwhelming. As you build your home repair savings account and prepare for the unexpected, think about how you can make sure your home is in the best shape possible. For instance, you might update each room, such as replacing the windows, adding solar panels, or using LED light bulbs and energy-efficient smart appliances. Keep an eye on areas like bathrooms and basements, where moisture and mold can become a problem. It's also important to maintain the upkeep on the exterior of your home, especially on gutters and trim.
Taking care of home repairs can be expensive, especially as costs rise across the country. However, taking steps to find the right HVAC repair service, prevent major issues, and start a home repair savings account can help give you peace of mind and keep financial stress from setting in.
Article written by Christopher Haymon from Adulting Digest.